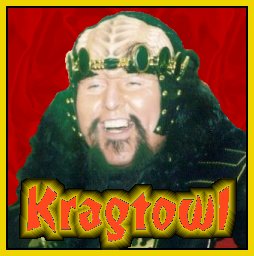 Greetings members of House Trekkan,
After much thought and decisions, I am stepping down as Epetai of House Trekkan.
My activity is not at the level it should be to properly be the Epetai of such a great house with so many good members. I will remain with the House as an Advisor.
I take great honor in naming my successor, Karhel epetai-Trekkan, who
has been a close and dear friend for over 22 years and was my executive officer when I founded my first ship, the IKV Devastator in Hampton Roads in 1988. He has been involved in Klingon fandom from that time as well. He is presently the commander of the IKV
Devastator which was refounded and again serves the glory of the Empire.
Karhel epetai-Trekkan, aka Mike Hunnicutt accepted this position with
much humility and honor. He is a very honorable Klingon and will be a good leader for House Trekkan.
Please accept him and give hime the support you have given me over the years and House Trekkan will continue to be a driving force in Klingon fandom and bring glory to the Empire!
Mike's e-mail is wildklingon@aol.com and encourages correspondence.
Qapla' batlh je'
Kragtowl, Da'Har Master
House Trekkan Advisor